Wedding Dress 2016
Bridal Fashion Week for Fall 2016 took place last month and as always there were so many divine trends! In terms of necklines, it's a case of extremes with regal, high and cowl necklines keeping brides snug while daring deep Vs were an alluring choice for brides looking for something sassy and sexy for their wedding attire. Other noticeable trends include corset bodices, skinny spaghetti style straps, gowns with alluring slits and as always long sleeves and showstopping embellishment were to be found. Check out some of the gorgeous creations and more trends for 2016 brides below…
High Necklines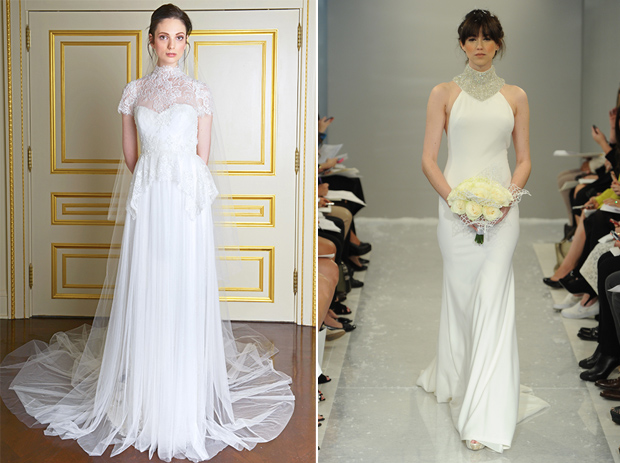 The trend for regal, high collars continues with everything from dreamy tulle to lace and sequins.
Separates & Crop Tops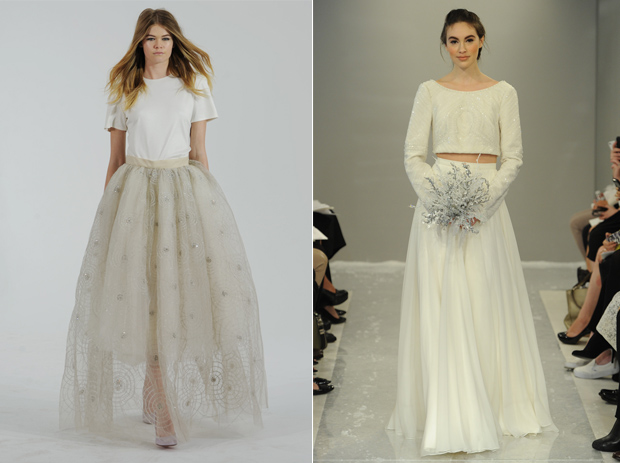 Separates have being slowly making their mark on the bridal scene but there were plenty of crop tops and separates dazzling the bridal runways for fall 2016 for those after the alternative! Gowns with cut-outs was another popular trend.
Corset Bodice
Corset style boning was another hit on the catwalks, cinching in the waist and accentuating the curves.
Plunging Necklines
Necklines have taken a dip – a deep V will be the neckline of choice for brides looking to vamp up their bridal look.
Jewel Details
Whether it's a dash of sparkle on the bodice or a gown glittering with embellishment, metallic hues, sequins and jewel embellishments will add some glitz to the aisles in 2016.
A Hint of Colour
Designers were introducing a smidgen of colour in to this season's bridal wear with delicate pastel hues.
Long Sleeves
As expected, the long sleeve made many an appearance on the catwalk –  there was lots of lace, embellished or tulle varieties and a new sheer flouncy version!
Low Backs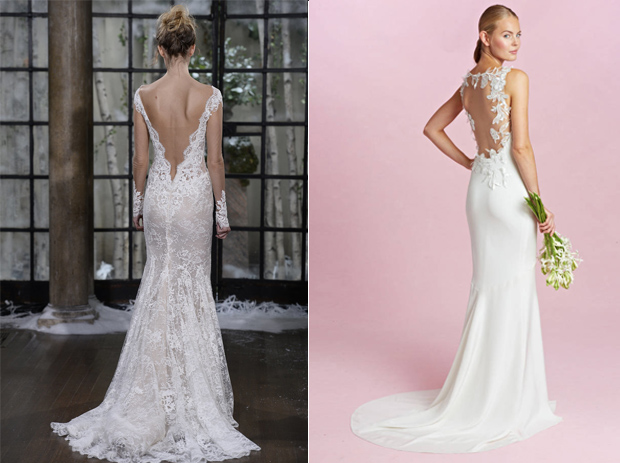 Low backs are a big feature for 2016 wedding dresses with stunning embellishment and daring cut-outs galore.
Outerwear
Cover-ups are getting bigger and better with full on winter jackets and coats being a bridal choice for warm weather wear! Biker styles are also a fun option for brides looking to give their dress an edge.